(From RM 4xx,xxx) Astetica Residences  is one of the upcoming new launch property comprising of  serviced residence, SoHo and retail lots in 2 blocks of high rise towers of 34/35 storey high. There will be about 500 units of serviced apartment in this mixed development. Layout of 2-3 bedrooms with 2 bathrooms are available from 700+ sq.ft to 1,100+ sq.ft. Each unit is allocated a minimum of  2 car parking lot.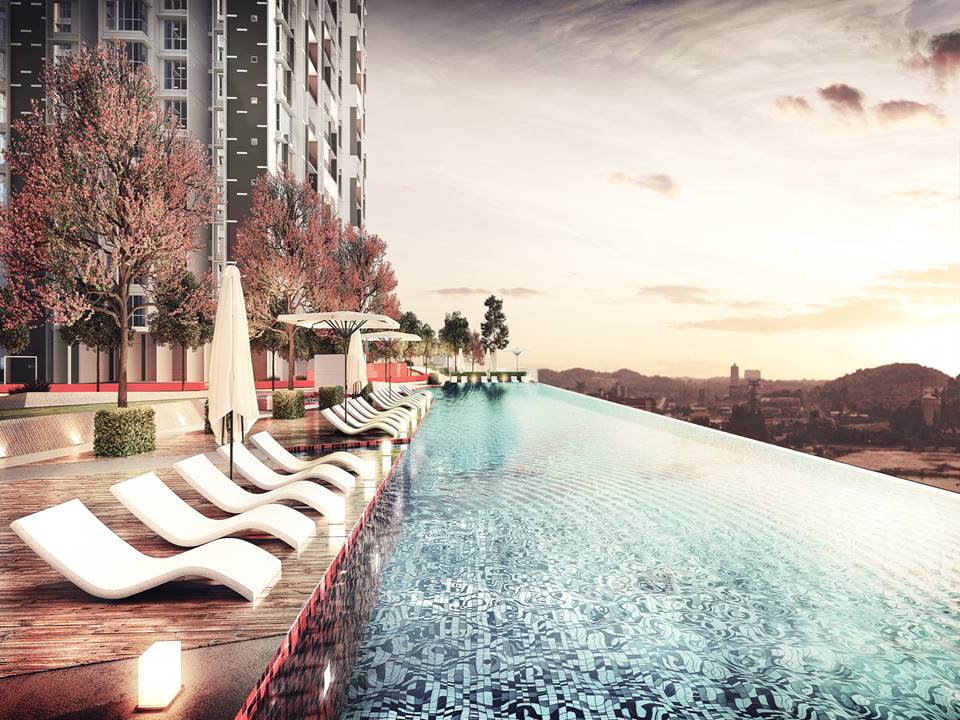 Overview of Astetica Residences
Project name: Astetica Residences
Property type: Mixed development – Serviced Apartment, SOHO, Retail
Location: Seri Kembangan, Selangor
Developer: Prop Park Sdn. Bhd. (A subsidiary of Hua Yang Berhad)
Expected date of completion: 2020
Land tenure: Leasehold
Land title: Commercial
Land area: 3.73 acres
Number of blocks: 2 blocks (served by 4 lifts per block)
Number of storey: 34/35 storey
Total units: 568 units
Units per floor: 10 units
Number of bedrooms: 1-3
Number of bathrooms: 1-2
Built-up size: 748 sq.ft -1,154 sq.ft
No. of parking: 2-4 car parks
Maintenance fee: RM0.30 per sq.ft. (estimated)
Types of Layout
(3+1 room + 2 bath). Type A. 1,154 sq.ft. from RM6xx,xxx
(3 room + 2 bath). Type B. 1,042 sq.ft. from  RM6xx,xxx
(3 room + 2 bath). Type C. 928 sq.ft. from RM5xx,xxx
(2 room + 2 bath). Type D. 864 sq.ft.  from RM5xx,xxx
(2 room + 2 bath). Type E. 748 sq.ft. from RM4xx,xxx
Astetica Residences is located withn 150 meters to the Mines Shopping Fair  and  about 300 meter from Serdang  KTM commuter station and.  It is accessible via the Kajang Dispersal Link Expressway (SILK) and Besraya Highway.
Ownership Scheme
Booking fee: RM1,000
Low down payment
Attractive promotion package
Part furnished
Free 2 car park minimum