M101º Bukit Bintang is a mixed development project located at Kuala Lumpur city center. The development include  Small Office Flexible Office (SOFO), Retail Lots, Hotel Suites.  This project is located at the heart of Bukit Bintang (KL Golden Triangle), within walking distance to shopping malls & public transport stations such as monorail & LRT.
Meridian 101º Bukit Bintang will also become a part of the Bukit Bintang City Centre (BBCC), which is under the auspices of the Economic Transformation Programme and is a key part of the Greater Kuala Lumpur economic district in the Malaysia of tomorrow.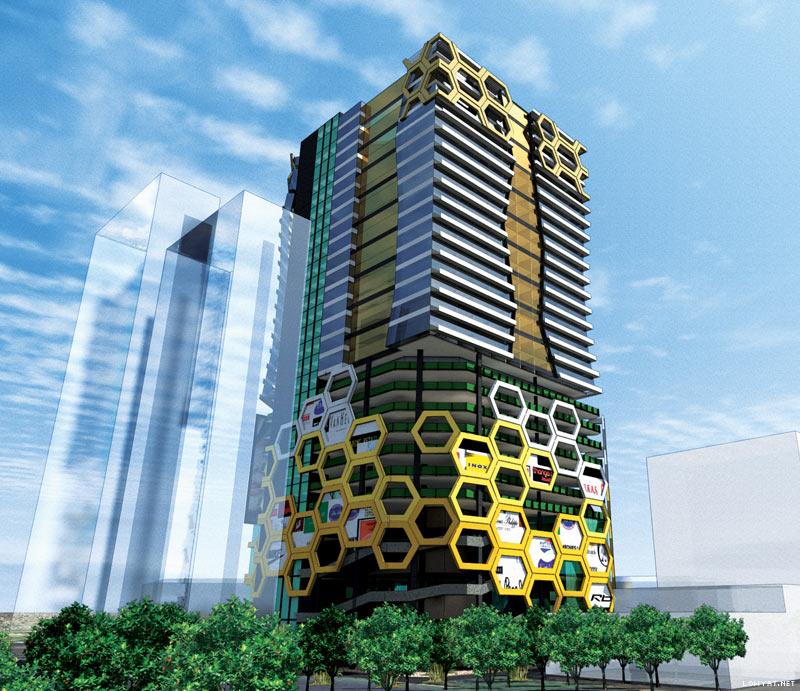 Overview of  M101º  Bukit Bintang
Project name: M101º Bukit Bintang
Property type: Mixed development – SoFo, Retail, Hotel Suite
Location: Jalan Baba, Kuala Lumpur city (see map below)
Expected completion date: 2018 (estimate)
Developer: Meridian 101 Bukit Bintang Sdn Bhd
Land tenure/title: Leasehold/commercial
Total block: 1
Total units (SOFO) : ~170 units
Total floors: 26 floors (SOFO Level 9-19)  (Facilities Level 26)
Built up sizes: 407 – 1,181 sq.ft.
Furnishing: Fully furnished
Maintenance fee: RM0.50 per sq ft (estimate)
Types of Layout
Type D – 480 sq ft
Type E – 407 sq ft
Type F – 413 sq ft
Type H – 684 sq ft
Type A – 887 sq ft
Type B – 814 sq ft
Type C – 827 sq ft
Type G – 1,181 sq ft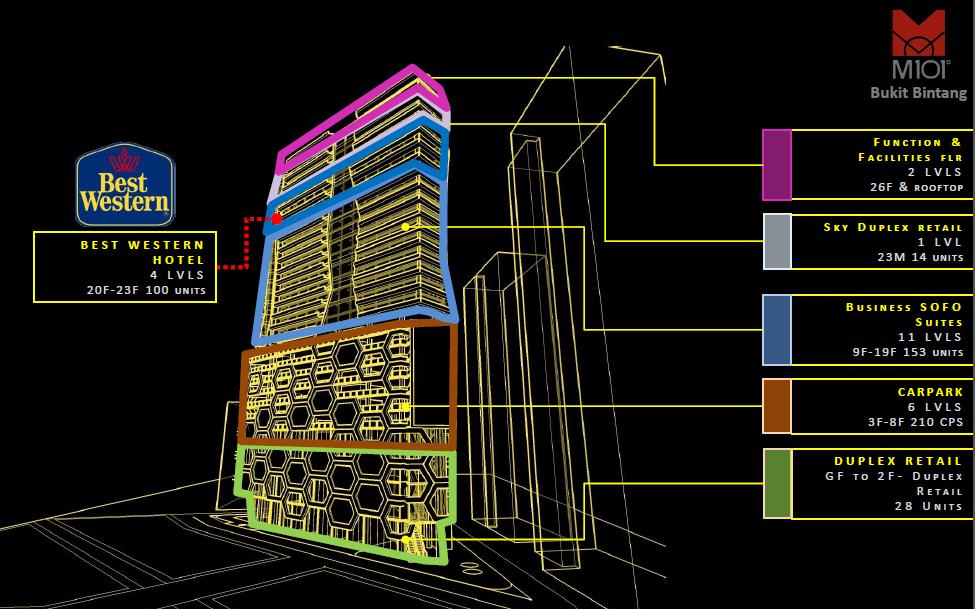 Location
As one of the few developments left in this central part of Kuala Lumpur, Meridian 101o Bukit Bintang proves to be amongst the most desired addresses in the city. Its location within the Bukit Bintang Golden Triangle (BBGT) region puts Meridian 101 Bukit Bintang in the midst of a cornucopia of retail and commercial outlets that cater to every need and want imaginable.
The development of upcoming Tun Razak Exchange will form the new apex to the Golden Triangle, and Meridian 101º Bukit Bintang sits right at its doorstep.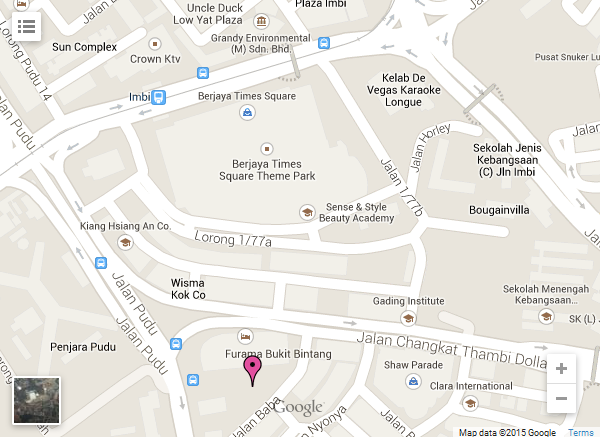 ---
Articles
http://www.theedgeproperty.com/news-a-views/12345-city-a-country-cover-story-new-kid-on-the-block-sees-period-of-opportunity-ahead.html
http://www.thestar.com.my/Business/Business-News/2015/02/04/UDA-to-get-RM1bil-as-development-rights-for-Bukit-Bintang-City-Centre/?style=biz
---
Ownership scheme
Booking fee: RM 10,000
Early bird rebate
Low down payment
Guarantee Rental Return @ 5% per year for 10 years
Fully furnished
85% maximum loan