Paramount Utropolis, Glenmarie, Shah Alam is a FREEHOLD integrated development  which  comprises of  serviced apartments, studio units and retail components.  The mixed development is  a 21-acre  live-and-learn integrated development, anchored by a 10-acre purpose-built KDU University College (now open)
The integrated development includes a 120,000 sq ft retail center with approximately 50 retail spaces, covered pedestrian walkways that connect all major buildings, a comprehensive security system and 4,600 car parks, making it a beacon for residents in the neighboring Glenmarie areas too.
Showroom available for viewing. Please fill in form below to arrange appointment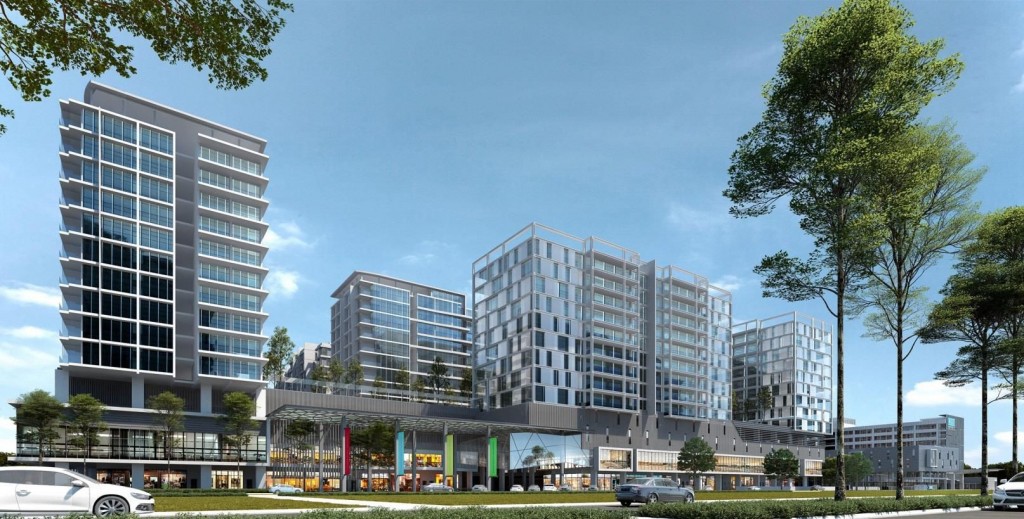 Overview of Paramount Utropolis

Project name: Paramount Utropolis
Developer: Paramount Property (Glenmarie) Sdn Bhd.
Location: Glenmarie, Shah Alam (see map below)
Land tenure/title: Freehold/Commercial
Type of development:
-Serviced Apartment-Utropolis Suites (6 Towers)
-Studio- Lifestyle Suites (2 Towers) (Sold out)
-Retail (2 Levels)
Land Size: (~11.7 acres – Residential), (~10 acres – KDU University College)
Completion date : Expected 2017/2018
---
 Serviced Apartment (Utropolis Suites)

Built up sizes:  1,030 sq.ft, 1,162 sq. ft, 1,202 sq. ft
Total number of units per block: 136 units
No. of floors: 12 floors
No of units per floor: ∼17 units per floor
Land tenure/Title: Freehold/Commercial (HDA)
5th -12th floor: Residential
4th floor: Facilities
1st-3rd floor: Car parks
No. of car parks: 2 or 1 car park per unit
Maintenance fee: RM0.35 per sq.ft.
Selling price per sq.ft (from):  RM7xx per sq.ft.
Facilities: Multipurpose Halls, Gymnasium, Swimming Pool, Landscape, Water Features, Surau
Types of unit
Type D: 1, 202 sq. ft  Dual key (3 bedrooms, 2 baths)

–

Type E: 1,030 sq. ft  Dual key (2 bedrooms, 1 study,  2 baths)


Type F: 1,162 sq. ft (3 bedrooms, 2 baths) 

Type G: 797 sq ft (2 bedrooms, 2 baths)

Utropolis Suites are perfectly designed. The defining feature of these apartments is its Dual Key Access, allowing homeowners the privacy of their own space, in tandem with the opportunity for rental income. Visit our showroom today, and discover how you can live-and-learn, live-and-earn at Paramount Utropolis.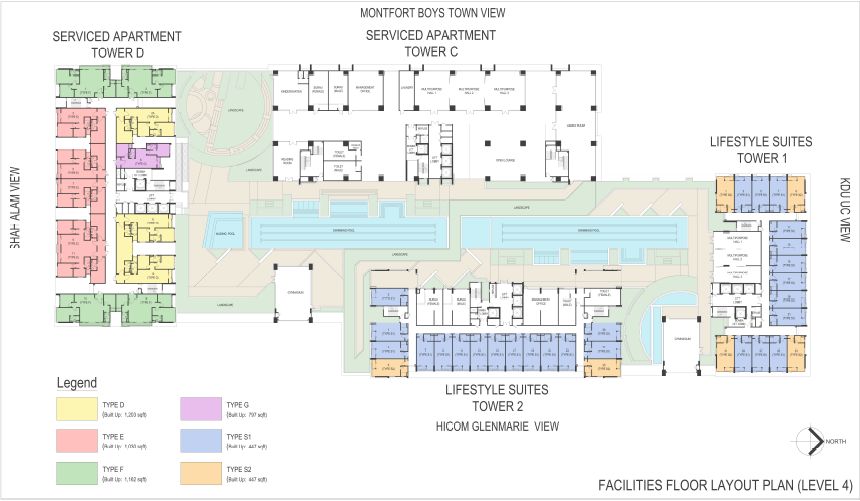 Easy ownership  for Utropolis Suites (Serviced Apartment)



Booking fee: RM10,000
Low down payment
Early bird rebate
Fully furnished (Tower D)
90% loan available for qualified buyers
Attractive sales package by developer (kindly fill form below for details)
---
About Paramount Utropolis Lifestyle Suites
The Lifestyle Suites at Paramount Utropolis gives you the flexibility to be all that want to be; and live as you like to live.
The suites are open and flexible, with practical and functional layouts – a Paramount Property signature feature – that let you reinvent your lifestyle. At 447 sq ft, the suites are perfectly sized for young urban professionals with a thirst for an inspiring live-and-work environment.
With the facilities to lead a complete lifestyle, and the opportunities to grow professionally, Paramount Utropolis is the logical choice for the modern, driven professional.
Built Up: ~447 sq. ft.

Total No. of  Units: 428 units —  Tower 1 (187 units Sold Out)  and Tower 2 (241 units Sold Out)
Units from Level 4 to level 13


No. of Car Park: One car park bay/unit

Title: Freehold/Commercial (HDA)

Maintenance fees: RM0.45  per sq ft + 10% sinking fund


Facilities: Multipurpose Halls, Gymnasium, Swimming Pool, Landscape, Water Features, Surau

Selling price: from ~RM3xx,xxx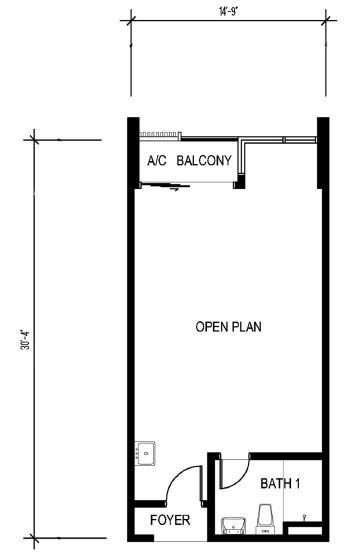 Location with Unlimited Potential
The heart of Glenmarie is changing. This busy industrial area is now evolving to become a vibrant learning, commercial and residential hub; elevating it into a premium integrated address.
At the heart of Glenmarie is Paramount Utropolis -Glenmarie's first and only university metropolis.
Anchored by the flagship KDU University College campus, this 21.7 acre masterplanned metropolis offers an integrated live-and-learn, work-and-play environment, with functional and practical layouts, and thoughtful amenities.
Strategically connected by a network of highways, Paramount Utropolis offers easy access into the Kuala Lumpur city-centre and all corners of the Klang Valley, and is also well served by current and upcoming transportation links, including the LRT, MRT and Komuter systems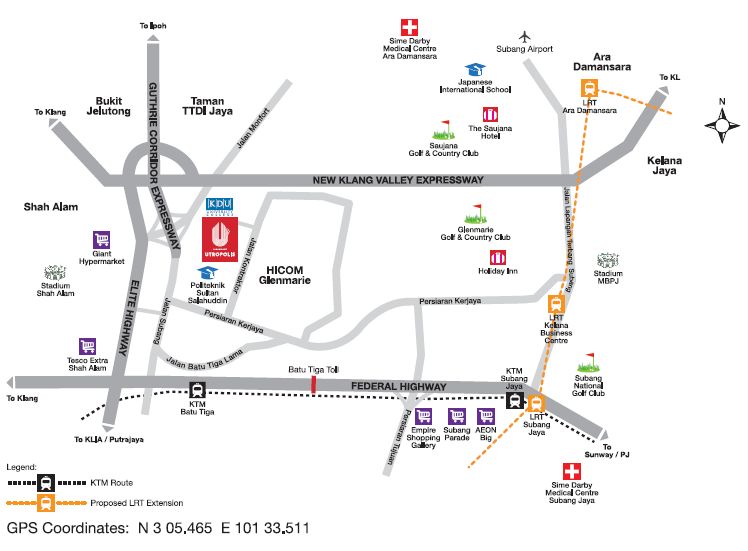 Close to Amenities
Retail, Entertainment & Leisure
Giant Section 13, Shah Alam 2.3km – 11 mins
Tesco Section 13, Shah Alam 3.5km – 8 mins
Carrefour SS15, Subang Jaya 4.9km – 9 mins
Hospitals
Sime Darby Healthcare, SS12 Subang Jaya 6.8 km – 12 minutes
Darul Ehsan Medical Center, Section 14 Shah Alam 6.1 km – 12 minutes
KPJ Selangor Specialist Center, SS12 Subang Jaya 6.8 km – 13 minutes
Major Highways
33 minutes to KL City Center via Federal Highway
32 minutes to KLIA via North South Central Link (ELITE) / KLIA Extension Highway
20 minutes to Subang Airport via Guthrie Corridor Expressway
19 minutes to Damansara via New Klang Valley Expressway
18 minutes to Putrajaya via North South Central Link (ELITE) / Putrajaya Link
Why Invest in Paramount Utropolis
University metropolises never grow old. From Harvard in Boston, US through to Oxford and Cambridge in the UK, Berlin in Europe, Kyoto in Japan and Melbourne in Australia-university towns stay vibrant and energized with students and visitors.
They grow, evolve and thrive from new blood, new thinking and new experience. And they need ample residential options, and a wide array of commercial and retail offerings to meet their diverse needs.
It is this environment that Paramount Utropolis will create when KDU University College campus opens in 2015 – a thriving heartbeat for the Utropolis community, as well as the many people living and working in Glenmarie and the surrounding areas like Subang, Sunway, Ara Damansara, Petaling Jaya, Shah Alam and Klang.
The KDU University College campus will eventually cater to more than 5,000 students . With less than a thousand-bed student hostel  to accommodate this student population, there will be a future  continuing rental demand for Utropolis sohos and serviced apartment from a big  student population.
---